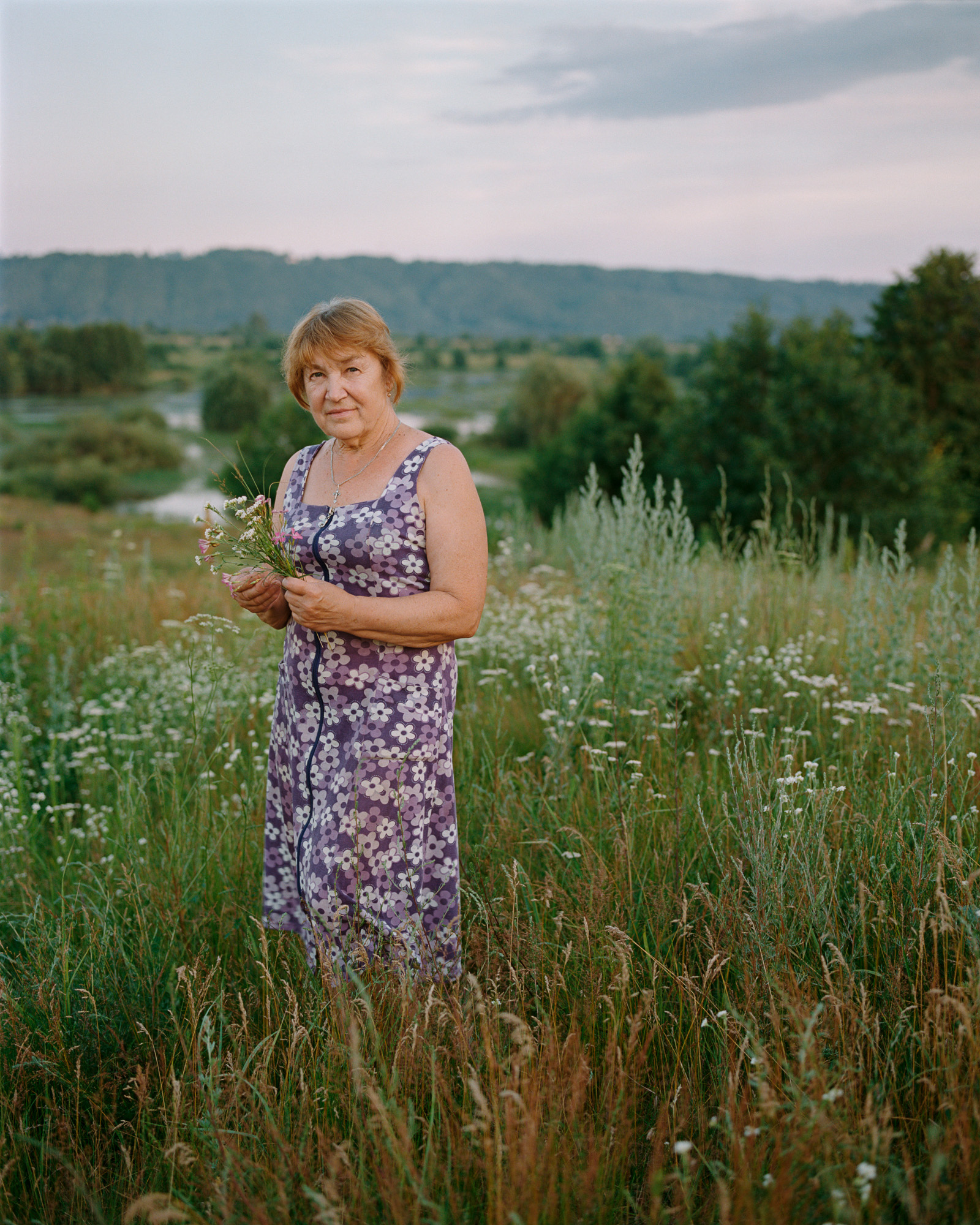 Inkjet on Blueback paper, 60 x 74 cm (1x)
Inkjet on Blueback paper, 80 x 100 cm (5x)
Location of prints:
Ulitsa Zvezdinka 32, Nizhny Novgorod, Russia
view on map





In the tiny village of Chernaya Maza, the old cottages are lined up along the main road. They are small, typical knitted houses like those in the picture book.
Viktor pointed at a bench in the garden. We sat quietly, smoked Papirossi and looked at the view. A roof of a cruise ship passed between the trees. There used to be a lot of tourists and cruise ships – today we see hardly any, Viktor told me. He had worked as an engineer in a technical factory of the closed city of Gorky, today Nizhny Novgorod.
When asked how he could reconcile it with his Soviet conscience that a christian image hung in their room, Viktor would say "Well, my wife Natalya has Jesus and I have Lenin."
Maxim told me this. He is the grandson of Natalya and also of Galina, who owns a similar datcha in the very same village and who grandmotherly welcomed me with Okroshka, my soon to be new favourite summer dish.
"When strangers make you feel at home" I wrote in my Instagram post, as Maxim drove us back to Nizhny. He, too, is one of the dear people I can today call a friend.