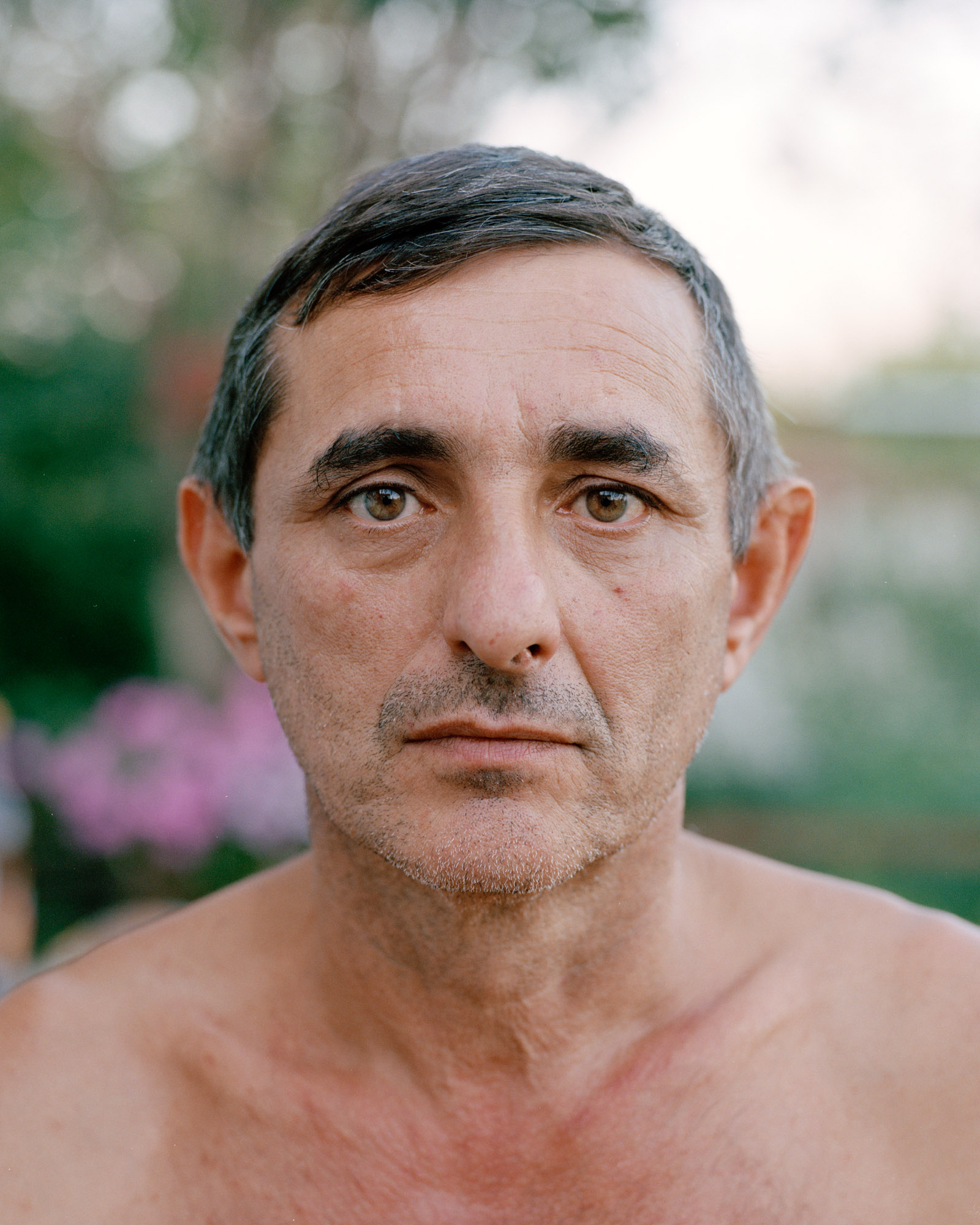 Inkjet on Blueback paper, 90 x 110 cm (4x)
Inkjet on Blueback paper, 110 x 135 cm (1x)
Location of print:
Ulitsa Traktorostroyteley, Volgograd, Russia
view on map




The border triangle near Volshsk connects the three republics of Mari El, Chuvashia and Tatarstan. It stands here as a symbol of the many different ethnic groups that can be found along the Volga. If I were to go back in time, my own Finnish roots would certainly extend to the area of this river, which today connects the minds and souls of its inhabitants more than it is a route for trade or travel.
Thus, for me, a portrait is often more than a mere study of the physiognomy of my counterpart, although sometimes so much can be written precisely in it.
Behind the wall on which the pictures hang stands the abandoned Volgograd Tractor Plant, which was once one of the largest tractor manufacturing enterprises in the USSR.